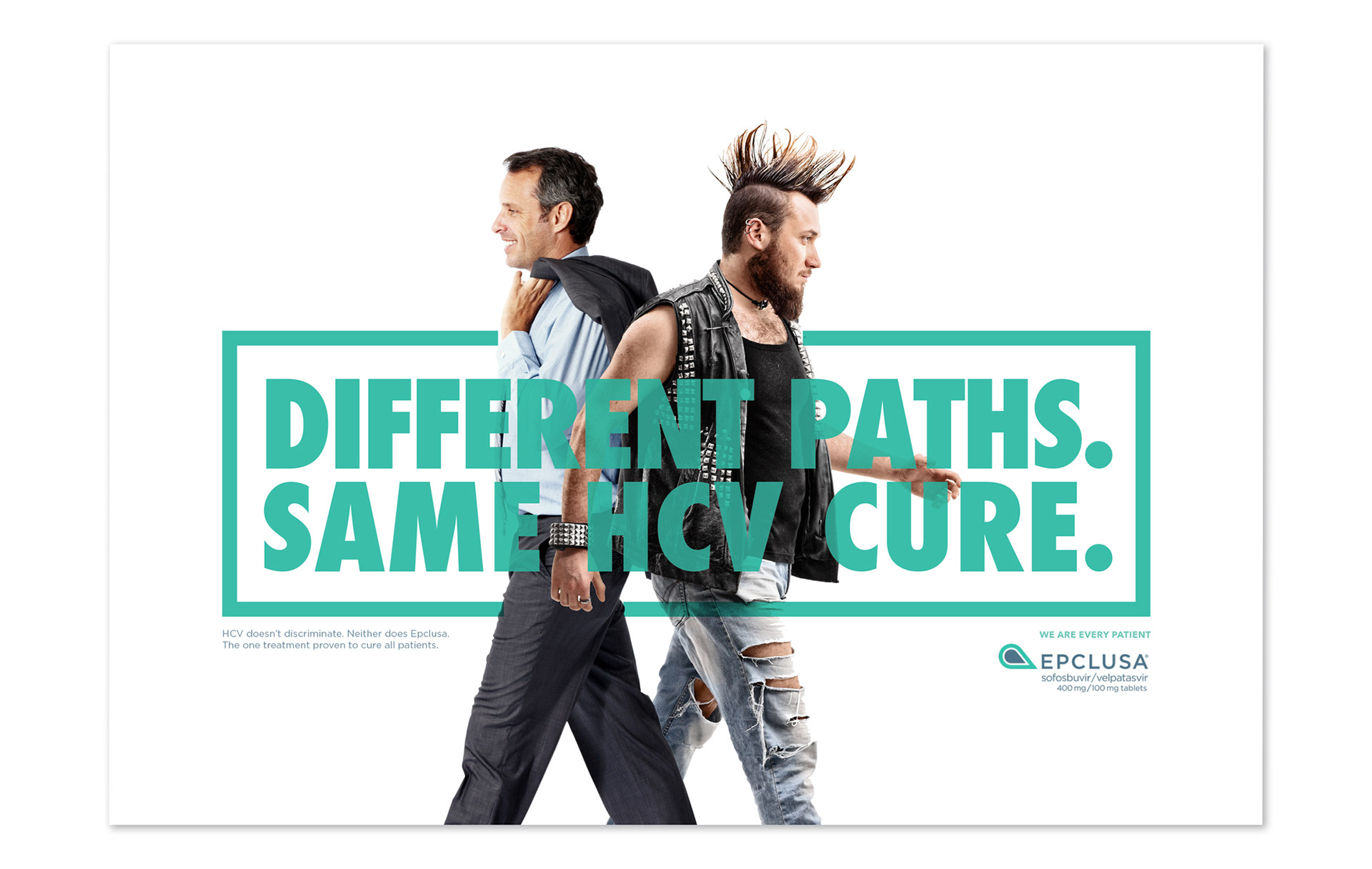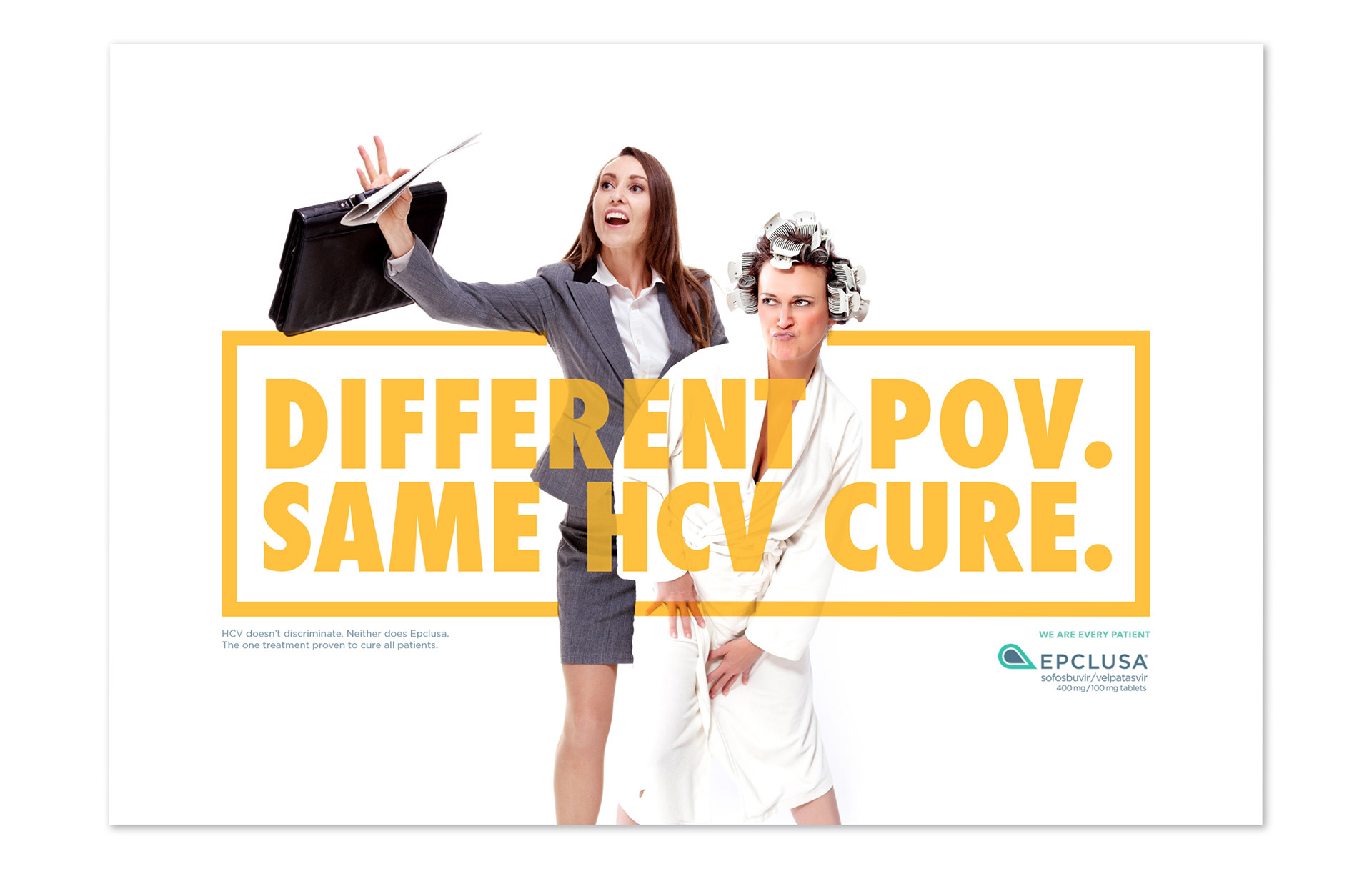 We demonstrate the demographic range of potential Epclusa patients by setting them up side-by-side, daring the viewer to judge them. We then contrast that with the inclusive nature of Epclusa who judges none and cures all, regardless of genotype, patient history and complexity.
Posters show various pairs of people, seemingly from opposite walks of life. The headline intrigues and asks the reader to find the film.

Live action portraits of different pairs while asking the reader to answer different questions about the pair's character a/o social status. The film ends not by answering the questions but by taking the moral high ground just like Epclusa.