The holidays come in all shapes and sizes.
Surprise your loved ones with a not-so-ordinary greeting card.
Each year Americans purchase approximately 

6.5 billion

 greeting cards. I always wonder how much joy each card brings and where it usually ends up at. I started thinking... 

"What if there is a card that can be more than just a card!!! Hmm… How about a card that can decorate the holiday season?"

 - The "Origami Ornament Holiday Card" was born.
These cards are printed on high quality pearl paper with the origami shapes pre-cut andfolding lines pre-pressed. The receiver only needs to follow 5 easy steps to transform your greeting card into an interesting decorating piece!
Let's start the mission of surprising your loved ones
with a not-so-ordinary greeting card.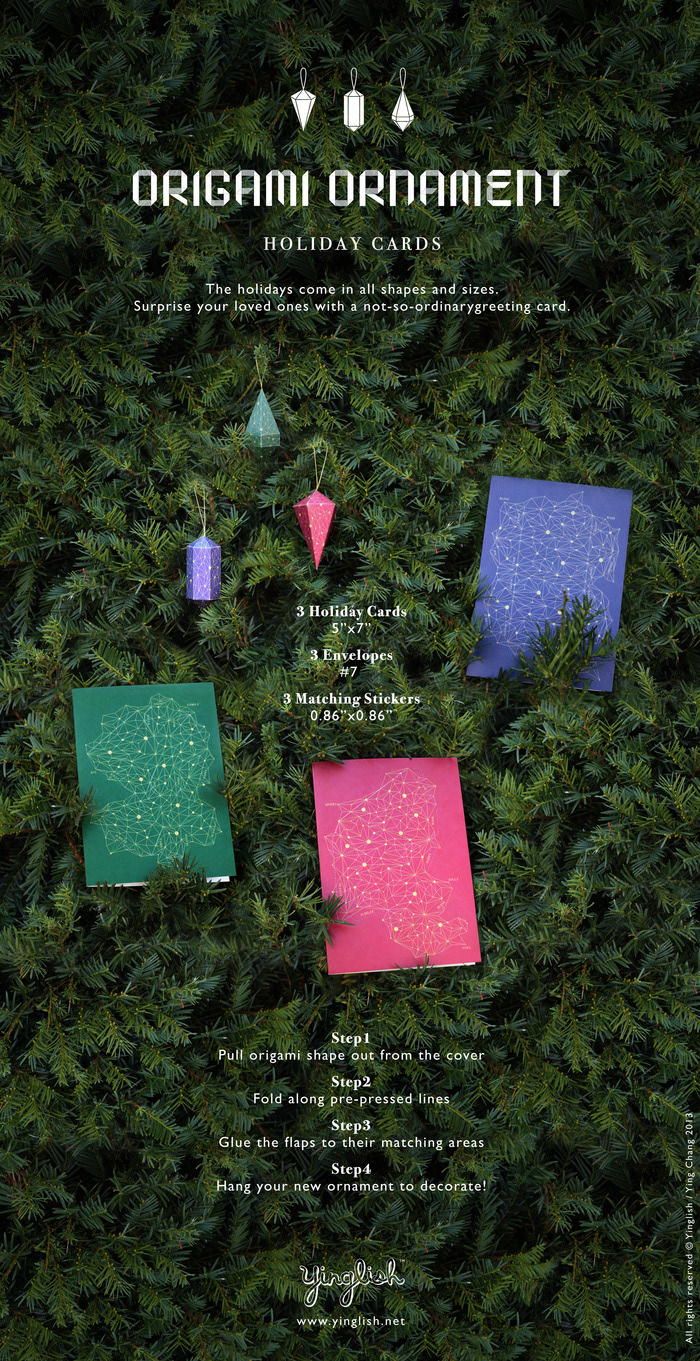 3 origami ornament cards (5"x7")
3 envelopes (#7)
3 matching stickers (0.86"x0.86")
FREE SHIPPING within the US with USPS priority (additional $10 for international)